bjdemiranda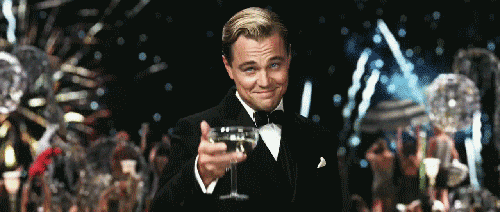 January is always an exciting month as the beginning of a new year means the chance to set new goals (which hopefully includes improving your English!) and start a new cycle. 2019 was a year filled with lots of emotions and for us here at Everyday English it was a great year! It was our first full year in business and we hosted a total of 14 English immersion workshops, with topics ranging from English for Business and Travel, Yoga in English to culinary topics like Beer in English, and Pasta and Pizza in English.
We wanted to look back at some of our most popular workshops and what students learned:
Beer in English
This was by far our most popular and sought after workshop! Beer is more than 10,000 years old and as such has a complicated history, but we were able to explore some of it and understand where beer came from and how it became the beverage so many people love today. Did you know that many historians believe growing grain to make beer is largely responsible for humanity's agricultural revolution? We learned how malt, water, hops and yeast are ultimately turned into beer. We also learned about different styles of beer and beer culture around the world.
Wine in English
Like beer, wine has a long and complicated history. In Wine in English, we learned about this history, along with how wine is made and some of the most popular varieties of grapes. We also learned some interesting science about whether or not expensive wine is really worth it (spoiler alert: unless you're a trained sommelier, it's not!). What wines people tend to like can be easily influenced by popular culture, in fact, did you know that in 2004 wine sales in the US saw a shift from Merlot to Pinot Noir due to the release of the film Sideways. In one particular scene of the movie, the lead character, a wine enthusiast and fan of Pinot Noir, expresses great disdain for Merlot. After the release of the movie, Merlot sales decreased in the US while consumption of Pinot Noir increased. You can watch the scene here if you'd like to practice your English a little: https://www.youtube.com/watch?v=KXXDC5FarhE
English for Travel
Many people seek to improve their English to make the experience of traveling less of a headache. So of course we had to host a workshop to help prepare students for travel abroad! In English for Travel, we prepared students for different situations they might encounter at the airport, hotel or restaurant. Students learned lots of useful vocabulary to help make sure on their next trip they will feel much more comfortable doing things like going through customs, ordering at restaurants, and checking-in to hotels.
Don't worry if you weren't able to attend any of our workshops in 2019, we're going to be offering more workshops, more often in 2020!